Campus Bookstore & Development Office
Located in downtown Newark, the project included the construction of a new main campus bookstore and development offices for the University of Delaware. The project contributes to a successful "town and gown" relationship between the City of Newark and the University of Delaware, promoting the symbiotic relationship of public and retail space. This is achieved through the strategic placement of the book store at a prominent site on the edge of the University campus and the construction of welcoming spaces for both the university and the town. A landscaped plaza integrates the new structure with the historic Christiana School District Building and three neighboring Georgian structures.
The project explores how the placeless big-box retail experience can be reconsidered by integrating the structure into an urban space among several historic structures in the heart of downtown Newark, at the edge of the University of Delaware Campus.
Projects
DIGSAU
340 North 12th Street
Suite 421
Philadelphia, PA 19107
v 215.627.0808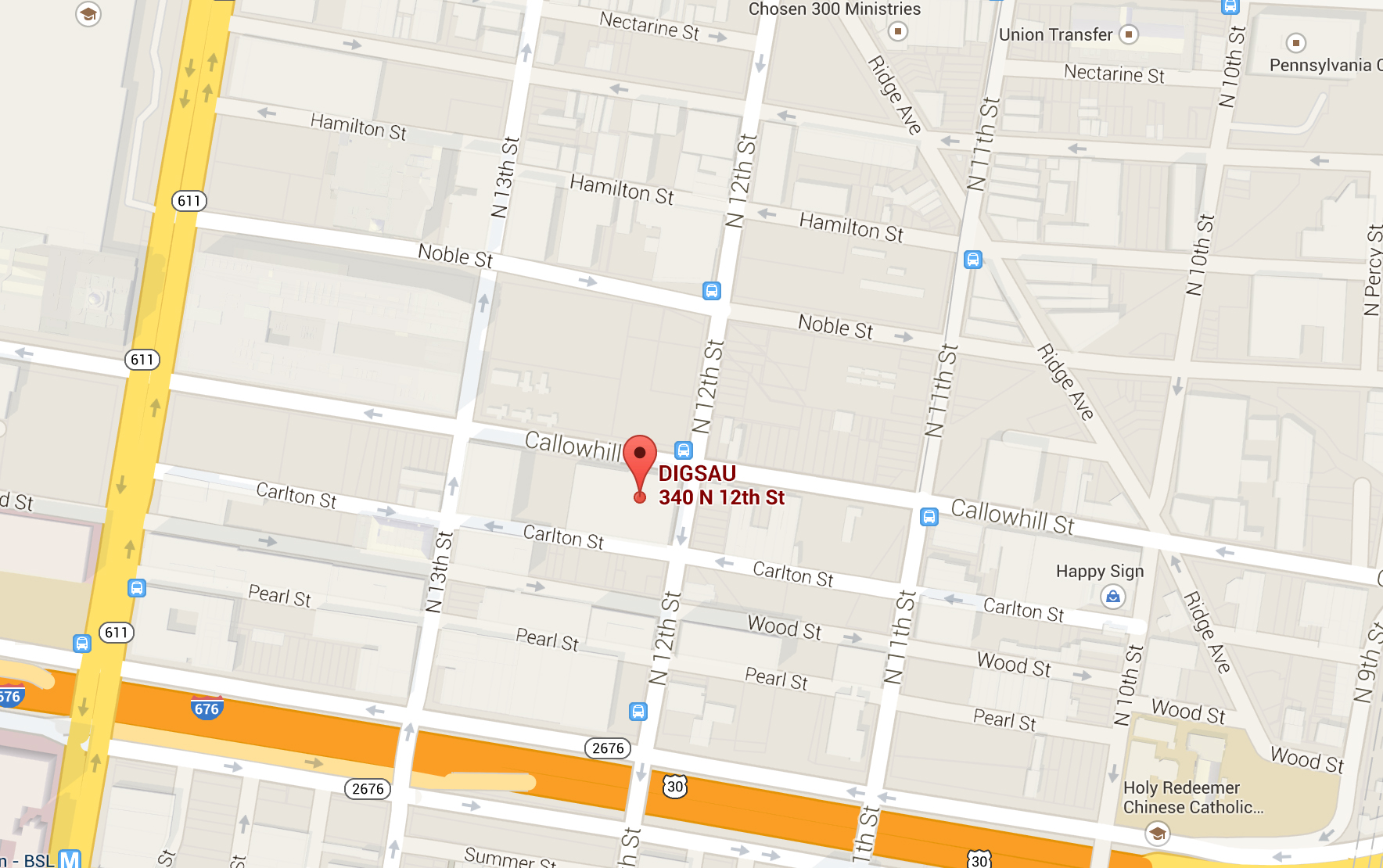 If you would like to be considered for an internship or full-time position, e-mail a cover letter, resume, references and portfolio to employment@digsau.com as one PDF document.  Please limit attachments to 2MB.  We will respond to you should the appropriate opportunity be available.  No phone calls please.