This 92 unit multifamily residential project is part of the ongoing revitalization of Downtown Wilmington, DE. Historically, Market Street functioned as Wilmington's main thoroughfare. It is defined by a rich variety of building types and styles, representing the city's commercial growth from the late-nineteenth through the mid-twentieth century. In the later half of the twentieth century, social strife, suburbanization, and the decentralization of the job market contributed to the city's socioeconomic decline. As a result, many properties along Market Street sat vacant and were eventually demolished, leaving pronounced voids in the streetscape. The Cooper's mid-block infill site extends from Market Street to King Street and is a significant reinvestment in the city's urban fabric. 
Projects
DIGSAU
340 North 12th Street
Suite 421
Philadelphia, PA 19107
v 215.627.0808
JOB OPPORTUNITIES
Technical Director
We are seeking a Technical Director. The successful applicant will be a self-motivated and creative problem-solver, exhibiting strong management and design skills. Candidates should be fluent in building technology, documentation, and delivery and be passionate about design and architecture.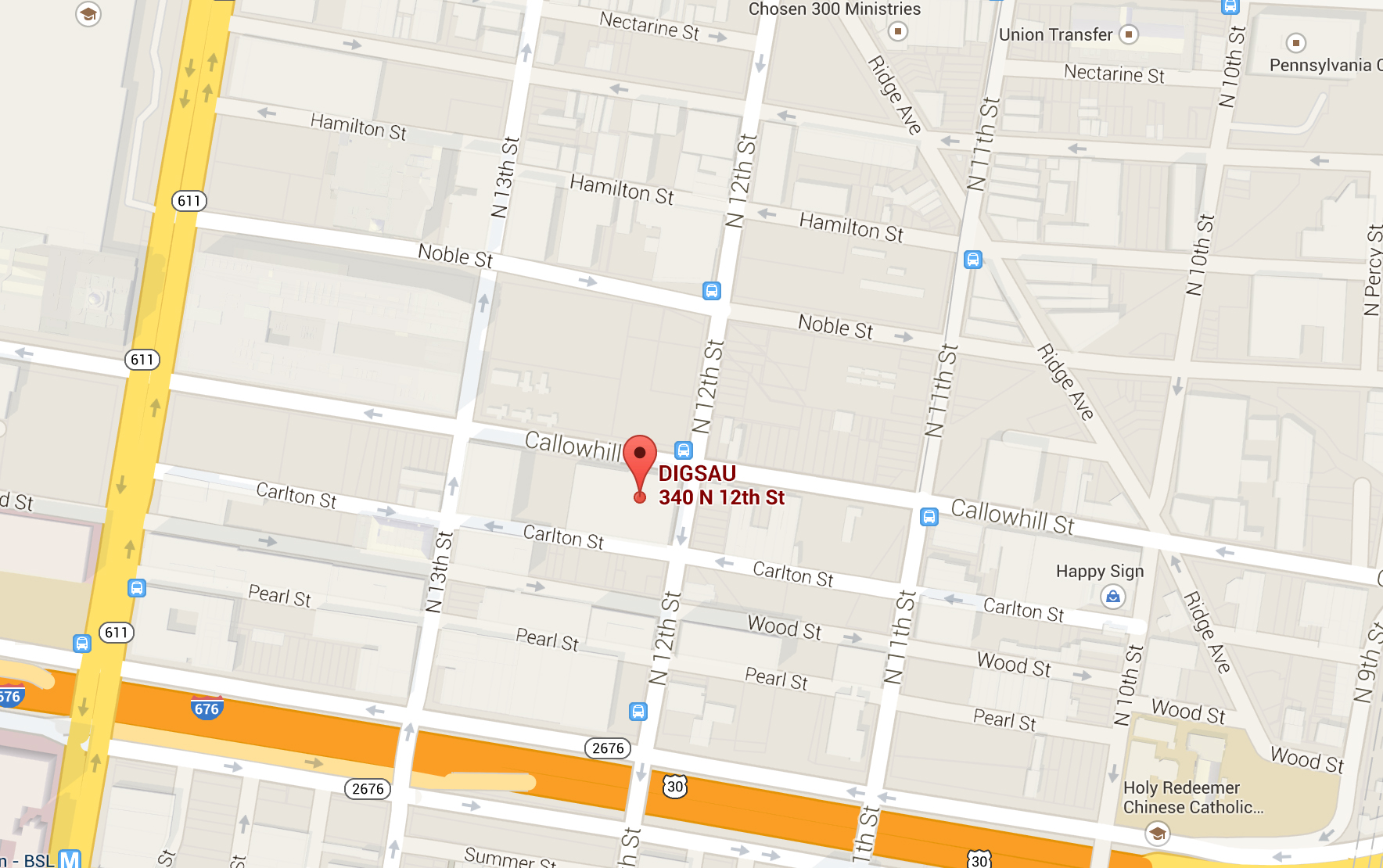 If you would like to be considered for an internship or full-time position, e-mail a cover letter, resume, references and portfolio to employment@digsau.com as one PDF document.  Please limit attachments to 2MB.  We will respond to you should the appropriate opportunity be available.  No phone calls please.