This recently completed Corporate Headquarters at 201 Rouse Boulevard represents the latest in an ongoing effort to revitalize the Philadelphia Naval Yard. The building anchors the intersection of Rouse Boulevard and Intrepid Avenue, and overlooks Central Green, the main public open space in the Corporate Center. The site plan includes a pedestrian procession through a grove of native trees that comprise the building's motor court. The project received a LEED-Gold rating.

Projects
DIGSAU
340 North 12th Street
Suite 421
Philadelphia, PA 19107
v 215.627.0808
JOB OPPORTUNITIES
Technical Director
We are seeking a Technical Director. The successful applicant will be a self-motivated and creative problem-solver, exhibiting strong management and design skills. Candidates should be fluent in building technology, documentation, and delivery and be passionate about design and architecture.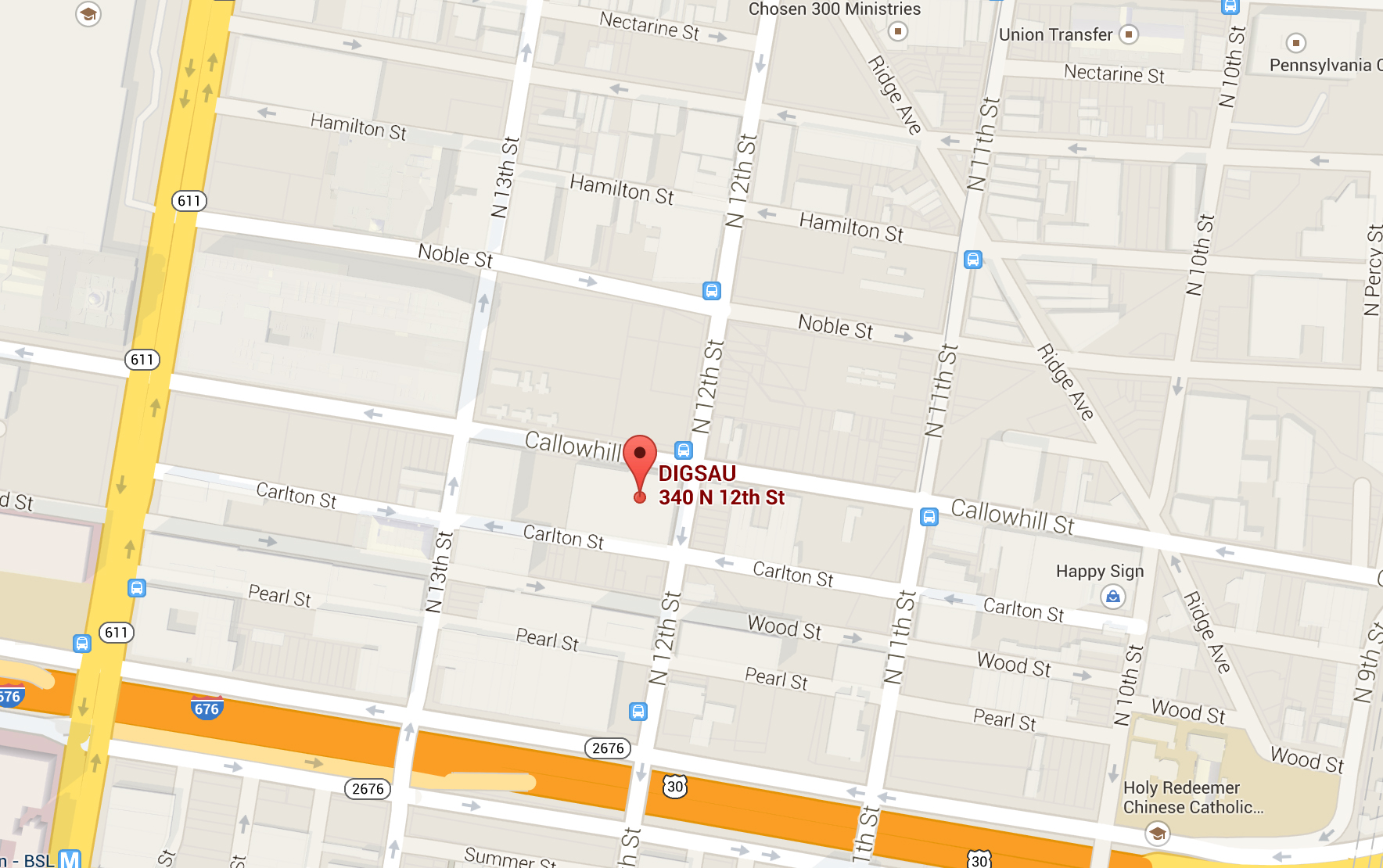 If you would like to be considered for an internship or full-time position, e-mail a cover letter, resume, references and portfolio to employment@digsau.com as one PDF document.  Please limit attachments to 2MB.  We will respond to you should the appropriate opportunity be available.  No phone calls please.