Rural Loft
This family residence was designed with a goal to bring the clean lines and open living arrangement of urban loft-type living to the Delaware countryside.  Simple forms are combined with local materials to reinforce the connection to the local agrarian tradition.

The ranch-styled single level living has an open floor plan with a center core of utilities, storage & bathrooms to provide maximum versatility and flexibility. The open plan can be converted to a more typical residential floor plan by closing a series of hidden pocket doors and surface-mounted barn doors.
A local barn that was scheduled for demolition became the source for the exterior cladding which consists of stable, old-growth wood that has a distinctive weathered patina yet is extremely durable. The design utilizes a minimal palette of natural materials including wood, cork and stone.  The exterior envelope utilizes an innovative cellular glass, rigid board-stock insulation material that is impervious to wood-boring insects, has high compressive strength, excellent moisture resistance, and is completely fire resistant. The foamed-glass insulation allows the salvaged planks to be properly ventilated in a manner similar to traditional barns.

Projects
DIGSAU
340 North 12th Street
Suite 421
Philadelphia, PA 19107
v 215.627.0808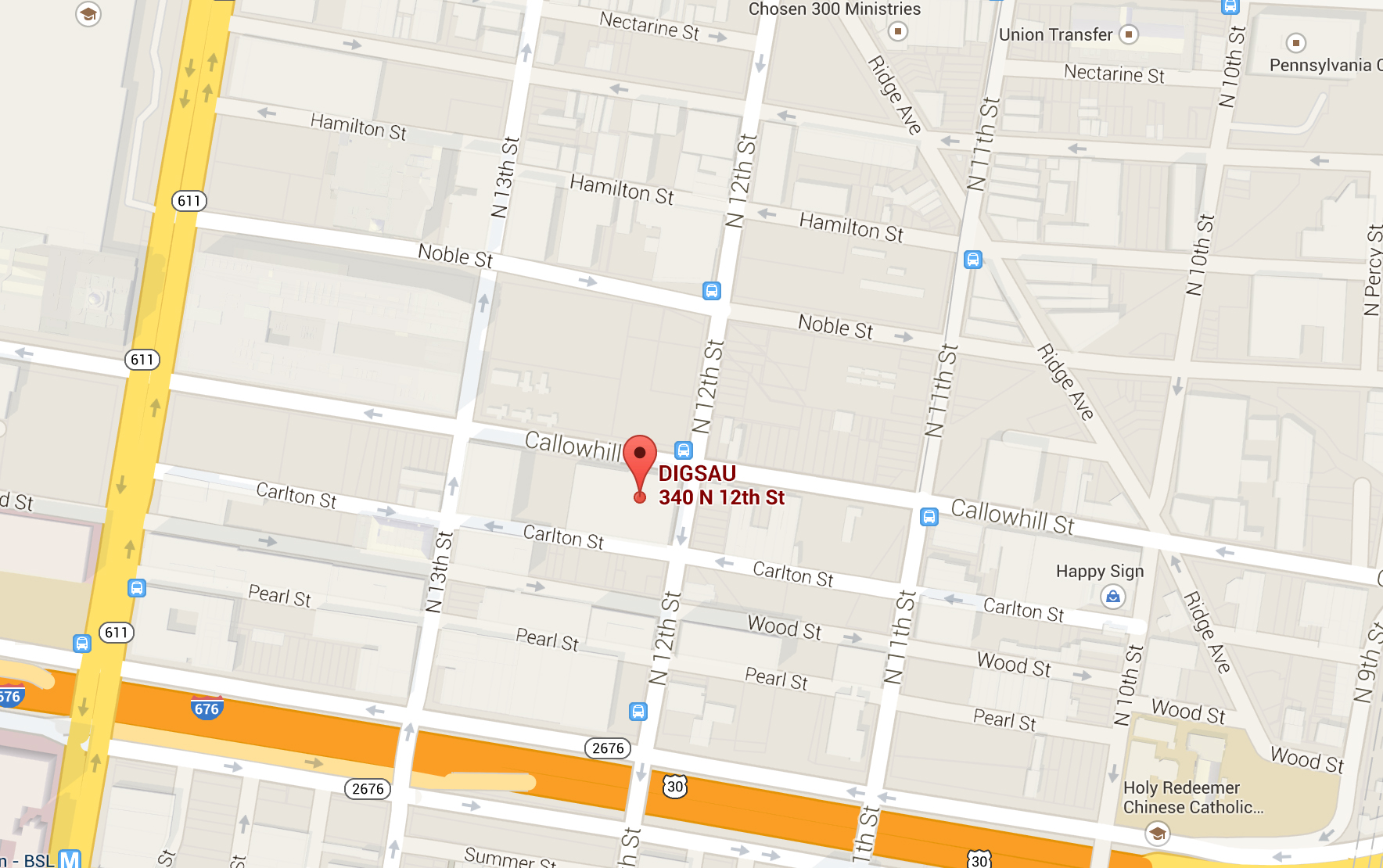 If you would like to be considered for an internship or full-time position, e-mail a cover letter, resume, references and portfolio to employment@digsau.com as one PDF document.  Please limit attachments to 2MB.  We will respond to you should the appropriate opportunity be available.  No phone calls please.