Since 1974, The Clay Studio has been one of the world's leading ceramic arts institutions, providing a unique learning and exhibition environment for diverse audiences. Philadelphia's early 20th century warehouses provide the language for the building's simple but expressive façade, connecting the building to the city's tradition of masonry, manufacturing, and craft. Traditional brickwork elements such as raking and corbelling are reinterpreted at a monumental scale to create a richly textured, undulating façade that is highlighted by vivid shadows throughout the day. Generous windows showcase the wide range of activities taking place within the building. At street-level, pedestrians see into a gallery space, demonstration studio, and retail shop. An emphasis on display continues at the upper stories where the rhythmic and varied windows suggest a "curio cabinet" of activity, revealing artist studios, state-of-the-art prototyping spaces, ceramic studios, and kiln rooms.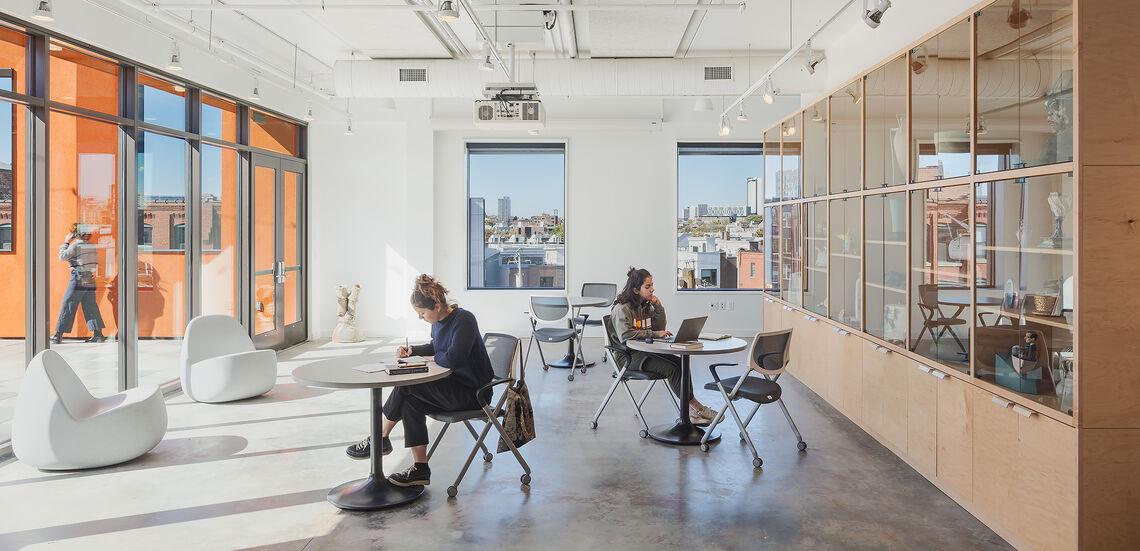 Across the façade, textural buff-colored bricks reference the unglazed bisqueware pottery produced after a single kiln firing. This neutral backdrop is punctuated by bright accents of orange glazed bricks marking important public spaces within the building.
Projects
DIGSAU
340 North 12th Street
Suite 421
Philadelphia, PA 19107
v 215.627.0808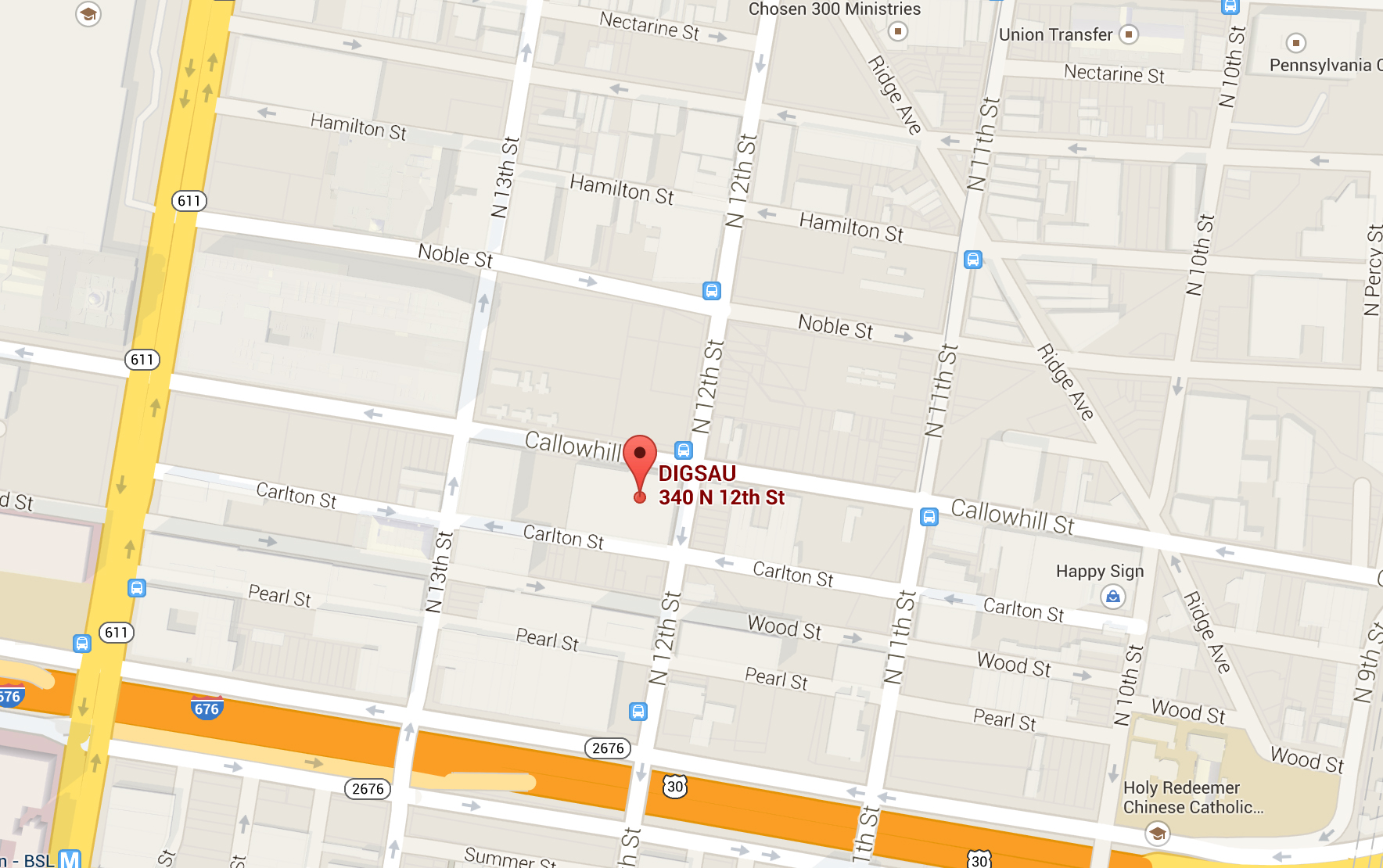 If you would like to be considered for an internship or full-time position, e-mail a cover letter, resume, references and portfolio to employment@digsau.com as one PDF document.  Please limit attachments to 2MB.  We will respond to you should the appropriate opportunity be available.  No phone calls please.