The Matchbox
Nestled between the College's athletic campus and the woods, the Matchbox serves as both gateway and lantern.  The masonry-clad ground floor mediates the site's unique topography, emerging from the earth and includes heavy strength-training equipment and class and rehearsal space for the Theater Department.  The transparent first floor activates the street and sidewalk, and includes a fitness room for recreational strength-training and cardio-vascular conditioning.  The solid second floor houses a multipurpose room for physical education, dance, and yoga classes, events, and large gatherings and relates to both the red-roofed structures of the College's athletic campus and the canopy of the forest.
The new structure was built upon the footings, slab, and foundation walls of the old squash court building.  In addition to the foundation system, other materials from the squash building - such as wood roof joists and court floors and walls - were salvaged for reuse in the new facility. Stone off-cuts and pavers from 100 years of Swarthmore College buildings are re-purposed as exterior cladding.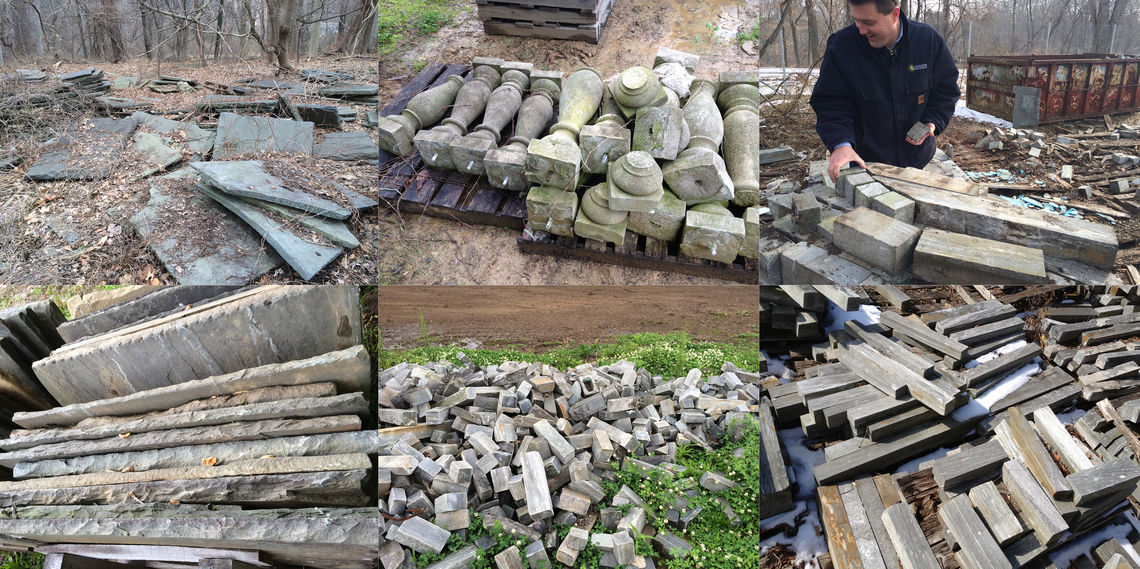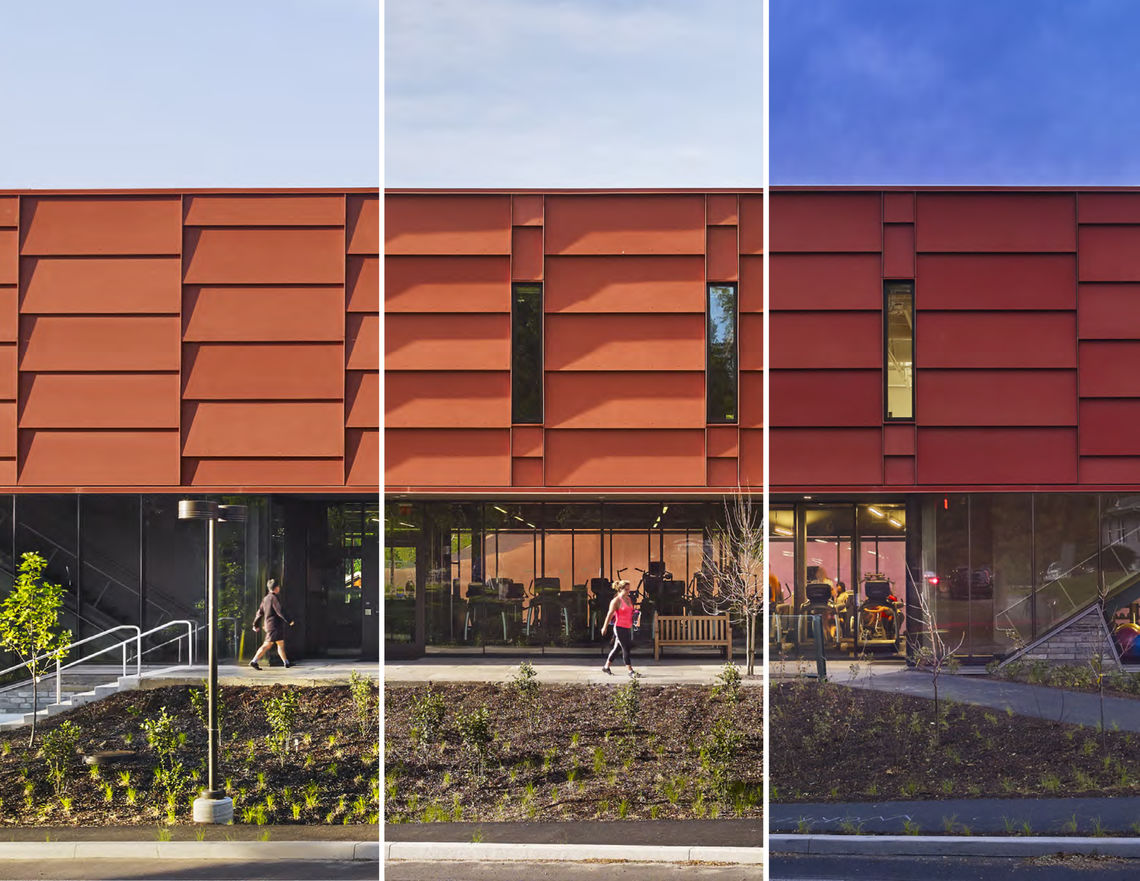 Projects
DIGSAU
340 North 12th Street
Suite 421
Philadelphia, PA 19107
v 215.627.0808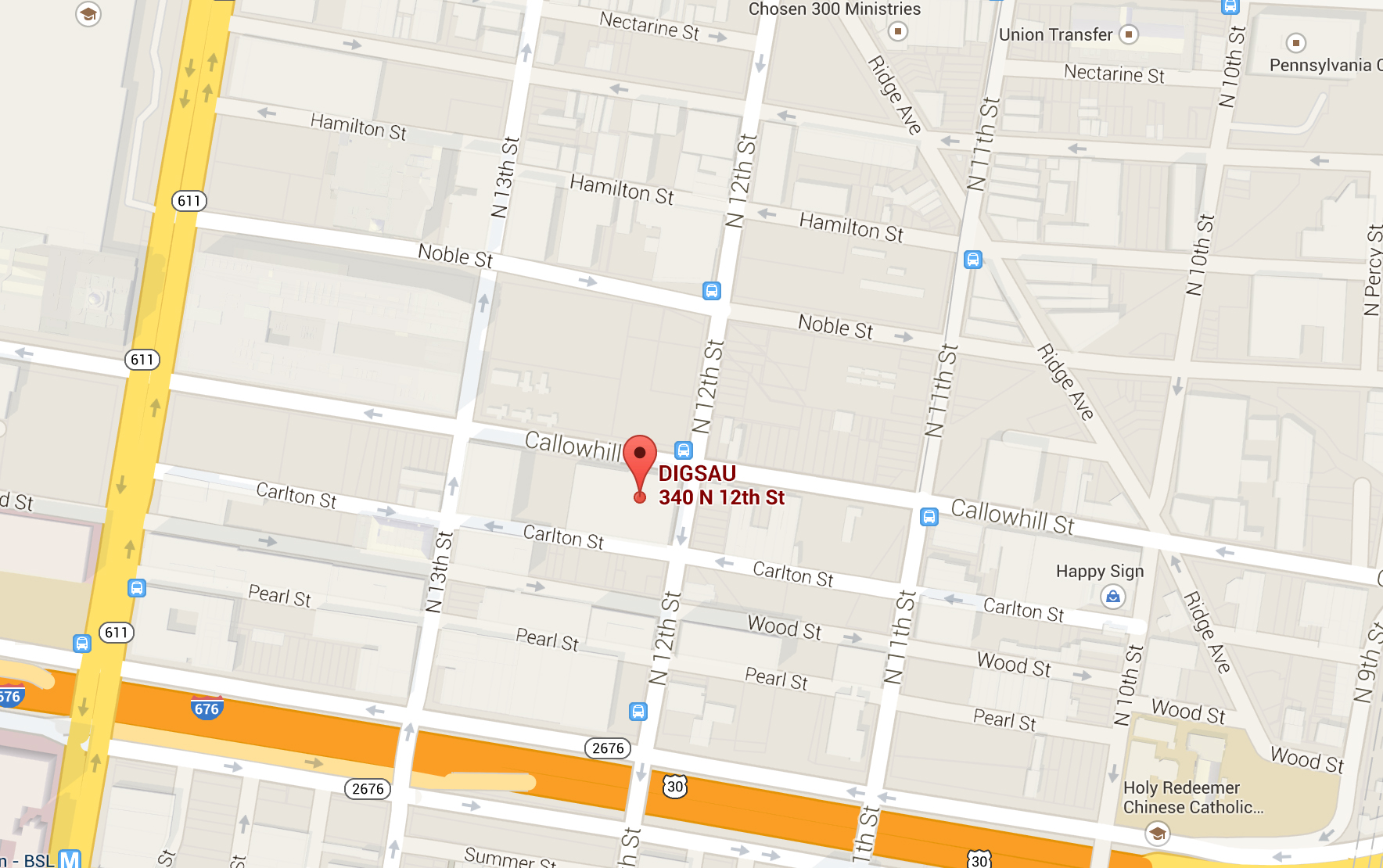 If you would like to be considered for an internship or full-time position, e-mail a cover letter, resume, references and portfolio to employment@digsau.com as one PDF document.  Please limit attachments to 2MB.  We will respond to you should the appropriate opportunity be available.  No phone calls please.