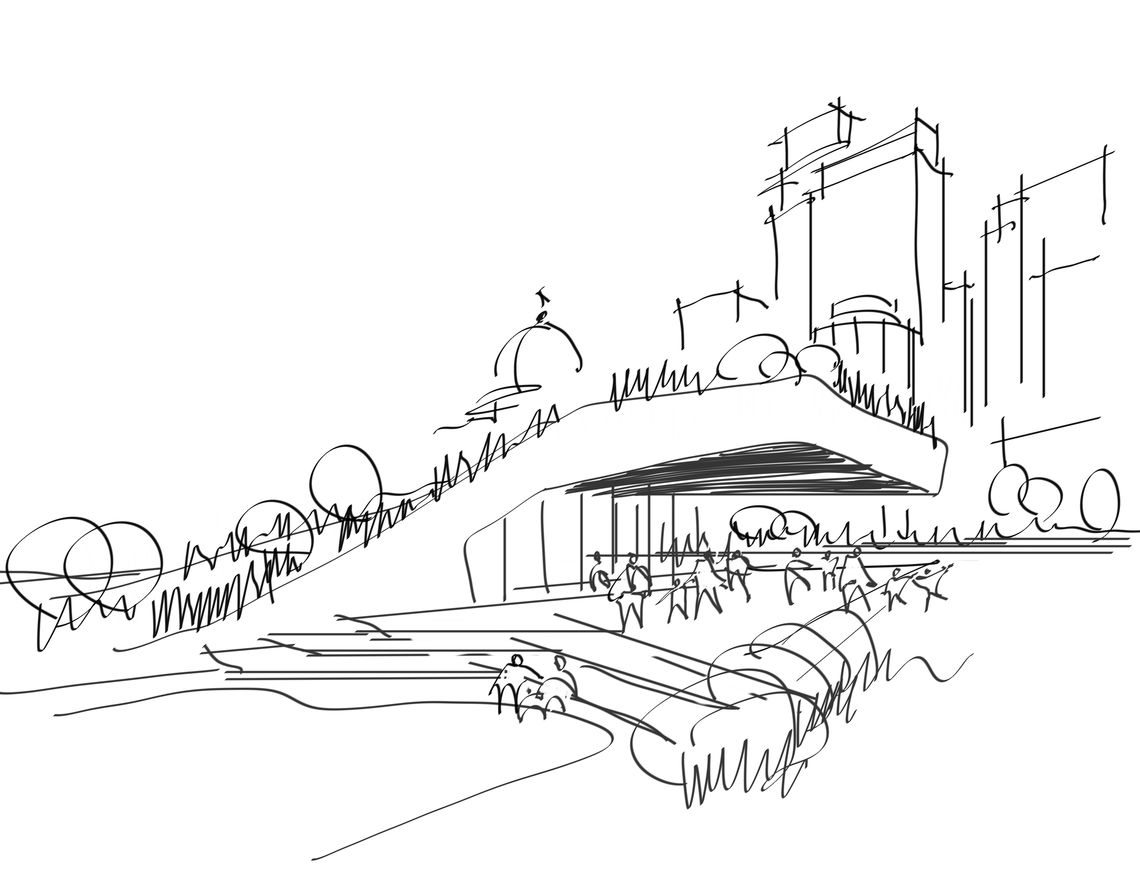 Pavilion & Children's Discovery Garden at Sister Cities Park
Sister Cities Sister Cities Pavilion & Discovery Garden builds on the successes of recent renovations at Logan Square and breathes fresh life and activity into a nearly forgotten corner of this great space. Located across from the renowned Swan Fountain at Logan Square in Center City, Philadelphia, the project consists of a highly transparent park pavilion, cafe and visitor's center. The pavilion functions in a multitude of settings from private functions to cultural events and community activities. Support functions are embedded within the landforms that comprise the garden, enabling the pavilion to take full advantage of panoramic city views.

Inspired by Fairmount Park's rich geology, the substantial cantilever of the Pavilion's vegetated roof forms a horizontal shelter that transitions from the monumental vertical scale of the city on one side of the park to the naturalistic landscape and intimate scale of the children's garden on the other side of the park.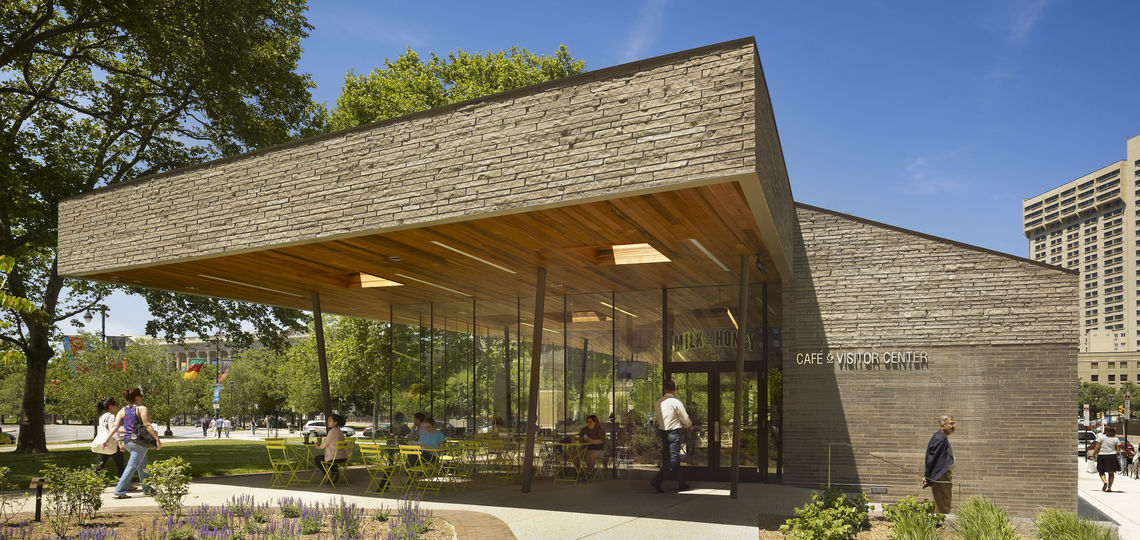 "You are part of the city as well as the countryside."
Inga Saffron
Projects
DIGSAU
340 North 12th Street
Suite 421
Philadelphia, PA 19107
v 215.627.0808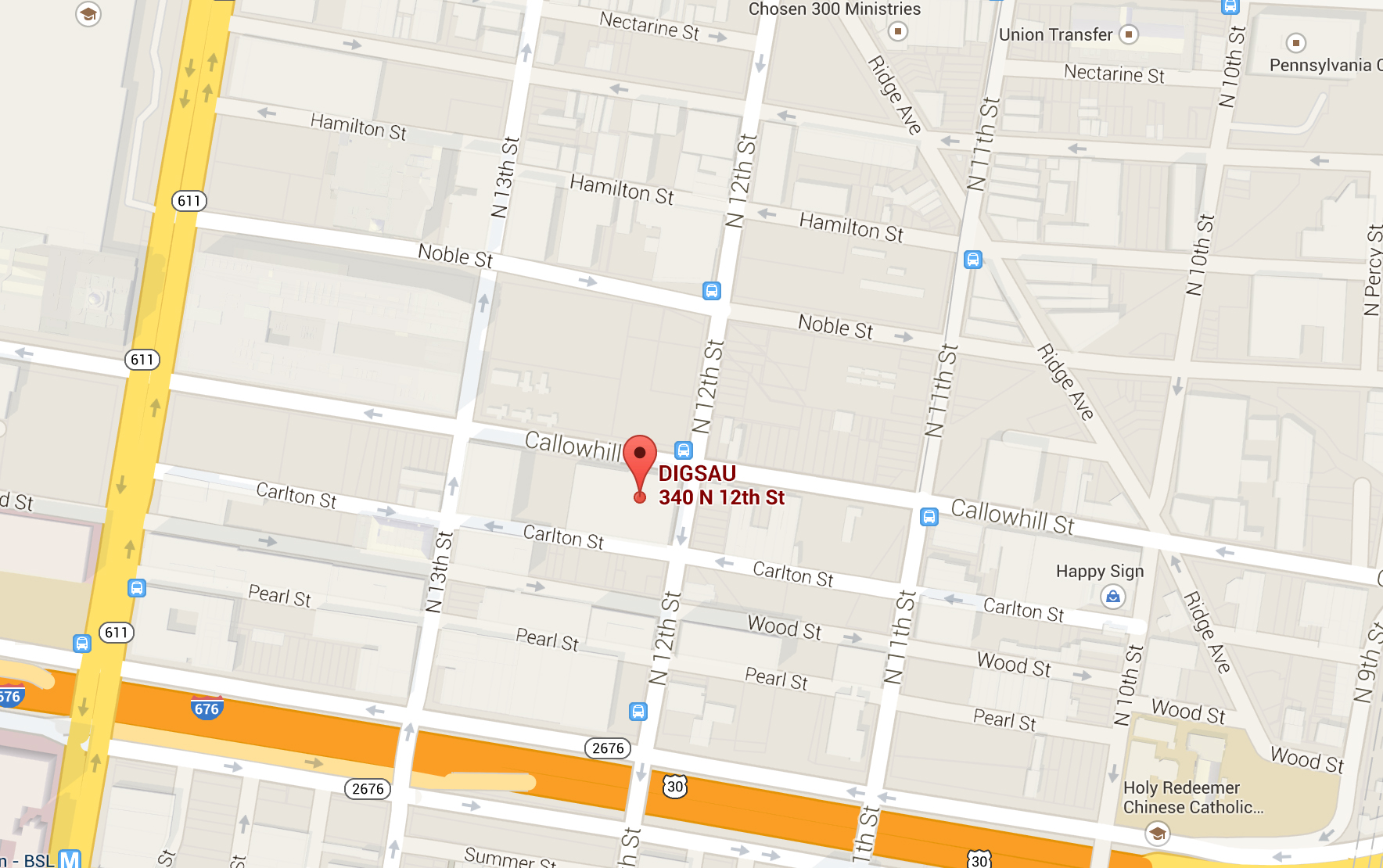 If you would like to be considered for an internship or full-time position, e-mail a cover letter, resume, references and portfolio to employment@digsau.com as one PDF document.  Please limit attachments to 2MB.  We will respond to you should the appropriate opportunity be available.  No phone calls please.