Within the shell of a former counseling center that was a warren of dark rooms, The University of Delaware sought an "Intercultural Engagement Center to provide physical space for students to interact, explore, and grow together around social justice, equity, diversity and inclusion."  (Jose-Luis Riera, Vice President for Student Life)
Multiple days of student group, faculty, and staff engagement sessions brought focus on a shared priority of communal space flanked by private student group rooms, staff support offices, and student amenities, including include an interfaith meditation room, ablution room, food pantry, clothing coop for wardrobe donations, kitchenette, training rooms, and a student workshop area.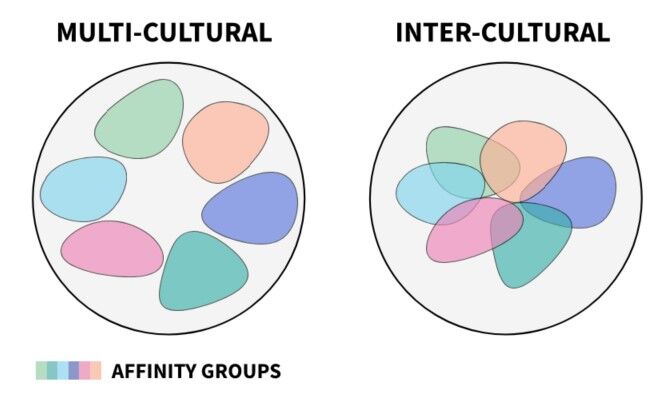 The team drew inspiration from non-Western architectural typologies that are less orthogonal and more communal at the core.  A perforated ribbon of custom millwork wall forms an "inter-space" between the community center and student clubs, creating a series pocketed customizable spaces as the "front porches" for individual groups.  
Projects
DIGSAU
340 North 12th Street
Suite 421
Philadelphia, PA 19107
v 215.627.0808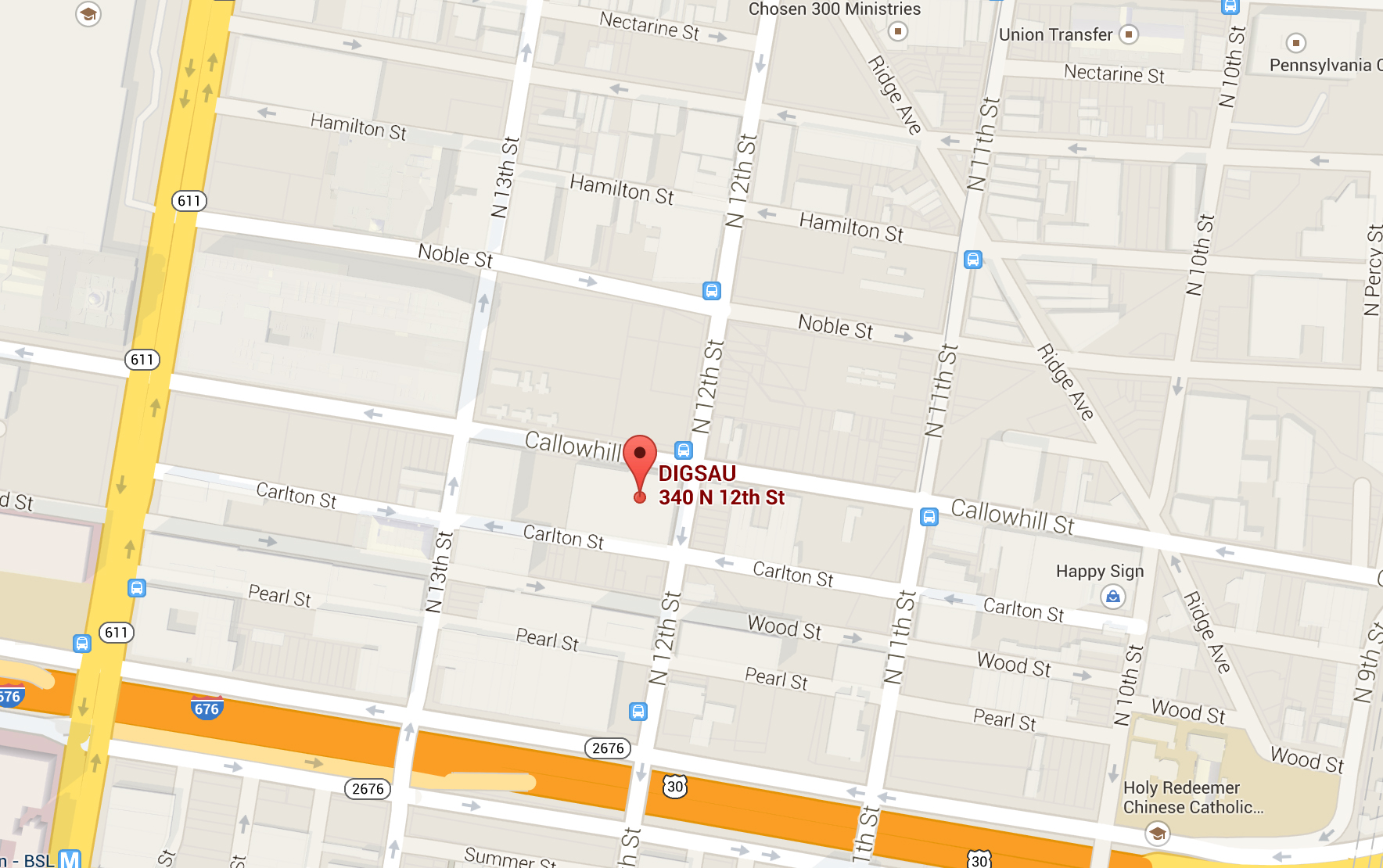 If you would like to be considered for an internship or full-time position, e-mail a cover letter, resume, references and portfolio to employment@digsau.com as one PDF document.  Please limit attachments to 2MB.  We will respond to you should the appropriate opportunity be available.  No phone calls please.